palmasforsale.com
info@palmasforsale.com
787-398-3174
CRESCENT COVE UNIT 42
For this property the Sellers are willing to consider OWNER FINANCED offers.

Crescent Cove Unit Number 42 is a 2 bedroom plus loft, 2.5 bath Unit located in Crescent Cove condominiums in Palmas del Mar Resort. Palmas del Mar, located in Humacao, Puerto Rico, is a lavish resort community with "all" the Resort amenities, golf courses, tennis club, beach club, restaurants, casino, and many other activities. Crescent Cove complex is located on the beach in Palmas del Mar with direct access to the beach. The Unit has been professionally designed by an award winning New York artist.

The first floor of the Unit houses the living area, dining area, breakfast bar, a fully equiped kitchen, and a half bath. There is also a large balcony off the living area of the first floor.

The second floor houses the master bedroom, master bathroom, guest bedroom, and guest bathroom. All the bedrooms have wide windows for spectacular views. The master bedroom looks over the Caribbean Sea. The guest bedroom has views of the mountains of Puerto Rico.

The third floor houses the roof top loft with wash basin and two roof top terraces. The loft has large windows that open to the roof top terraces. One roof top terrace faces East over the Caribbean Sea giving sunrise views. The other roof top terrace faces West over the mountains of Puerto Rico giving sunset views.

A perfect apartment for people that enjoy sunrises, sunsets, the beach, resorts, golf, tennis, pools, restaurants, nightlife, activities, many other fun activities, or just quietly relaxing.
1 / 14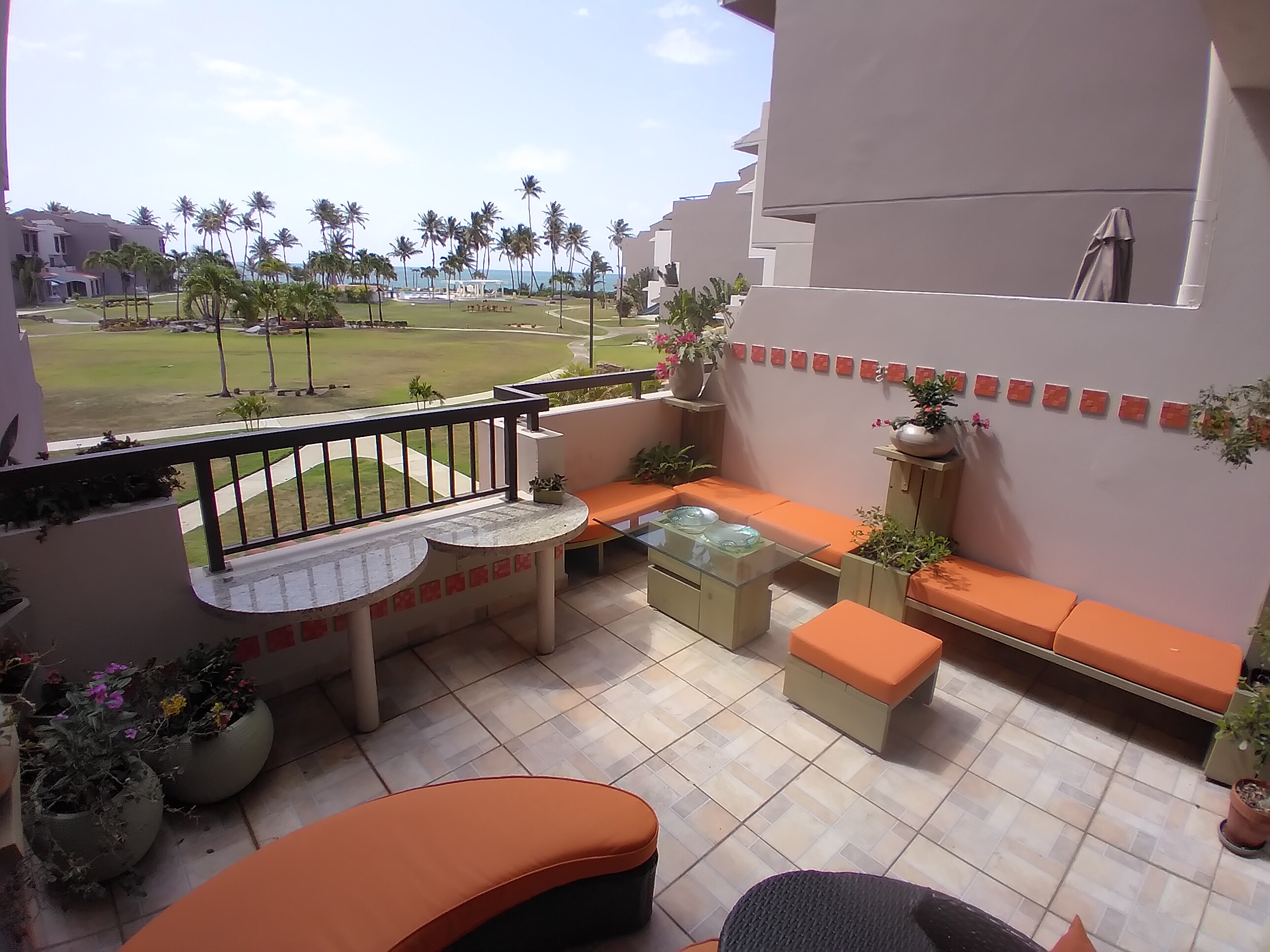 Balcony
2 / 14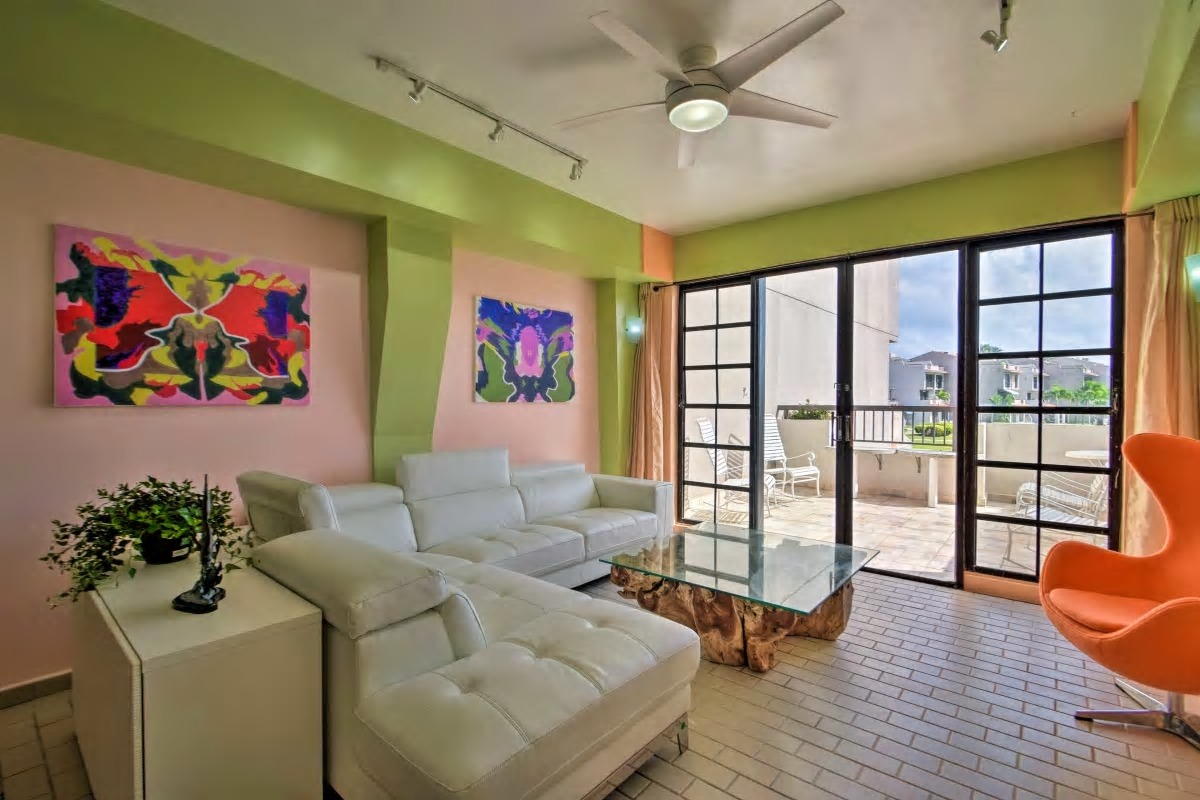 Living Room
3 / 14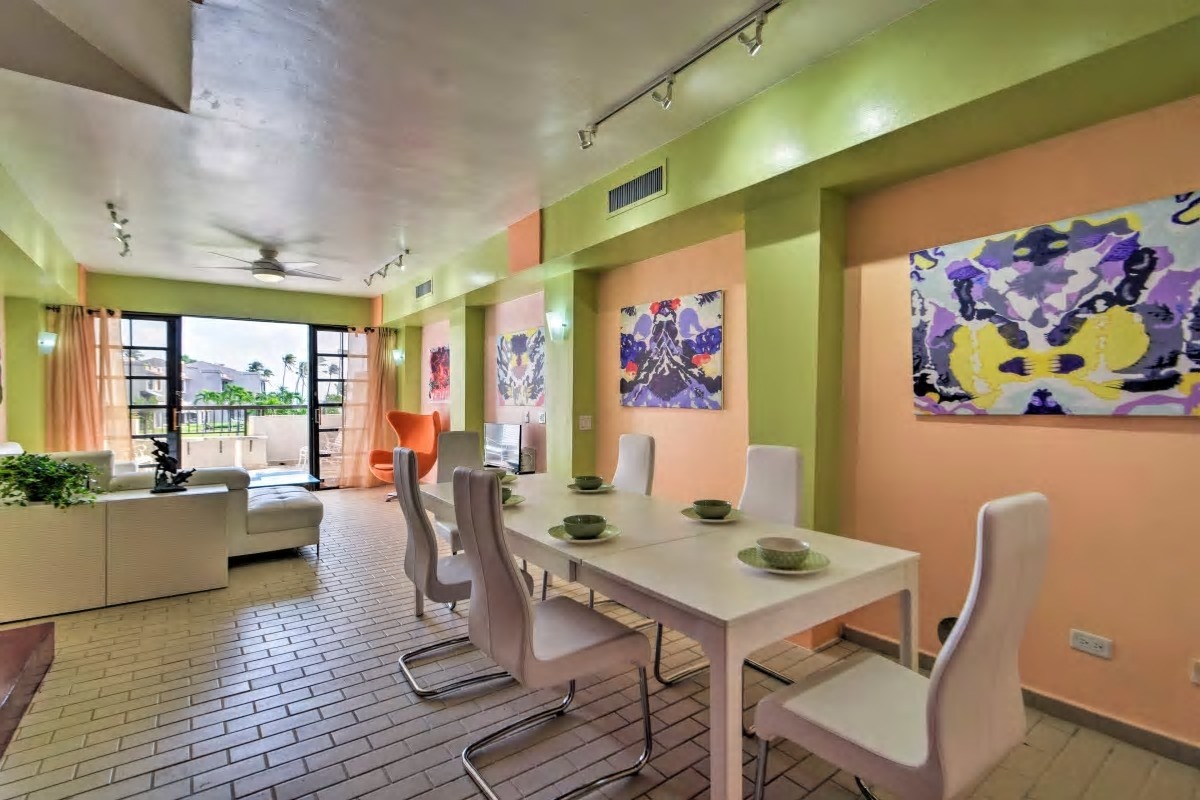 Dining Room
4 / 14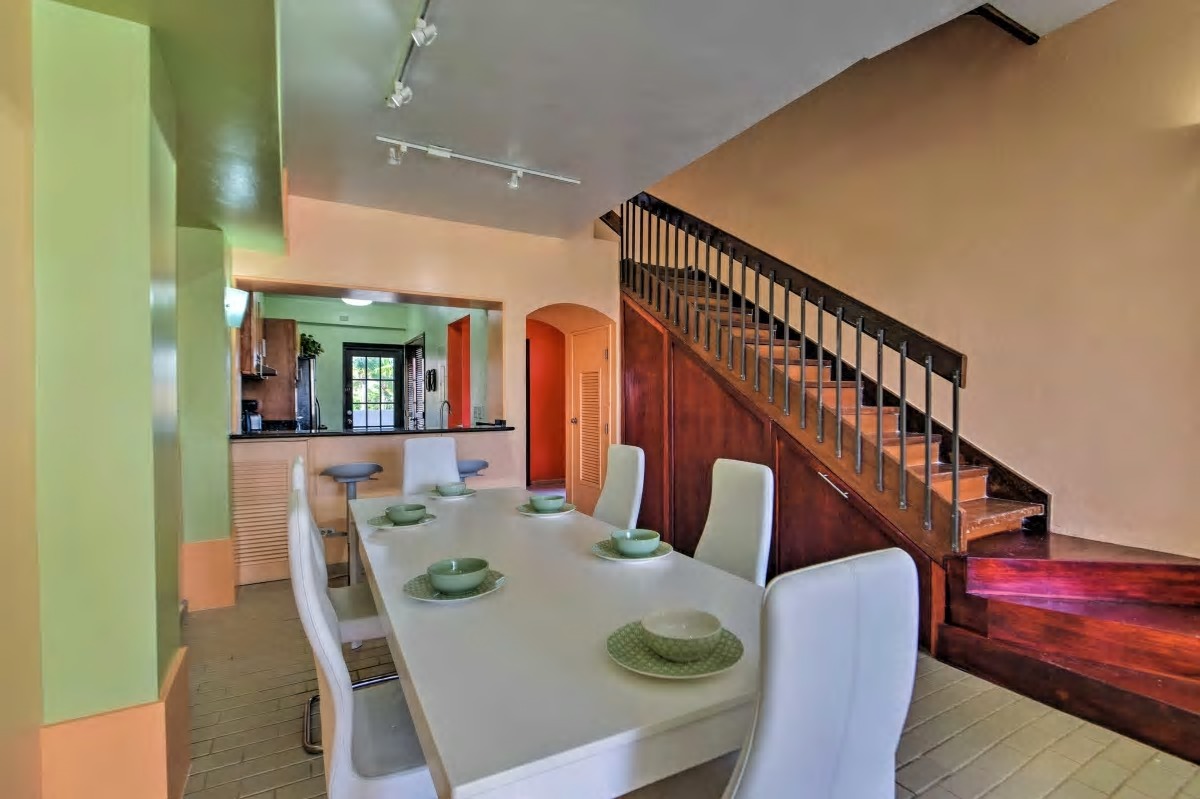 Dining Room
5 / 14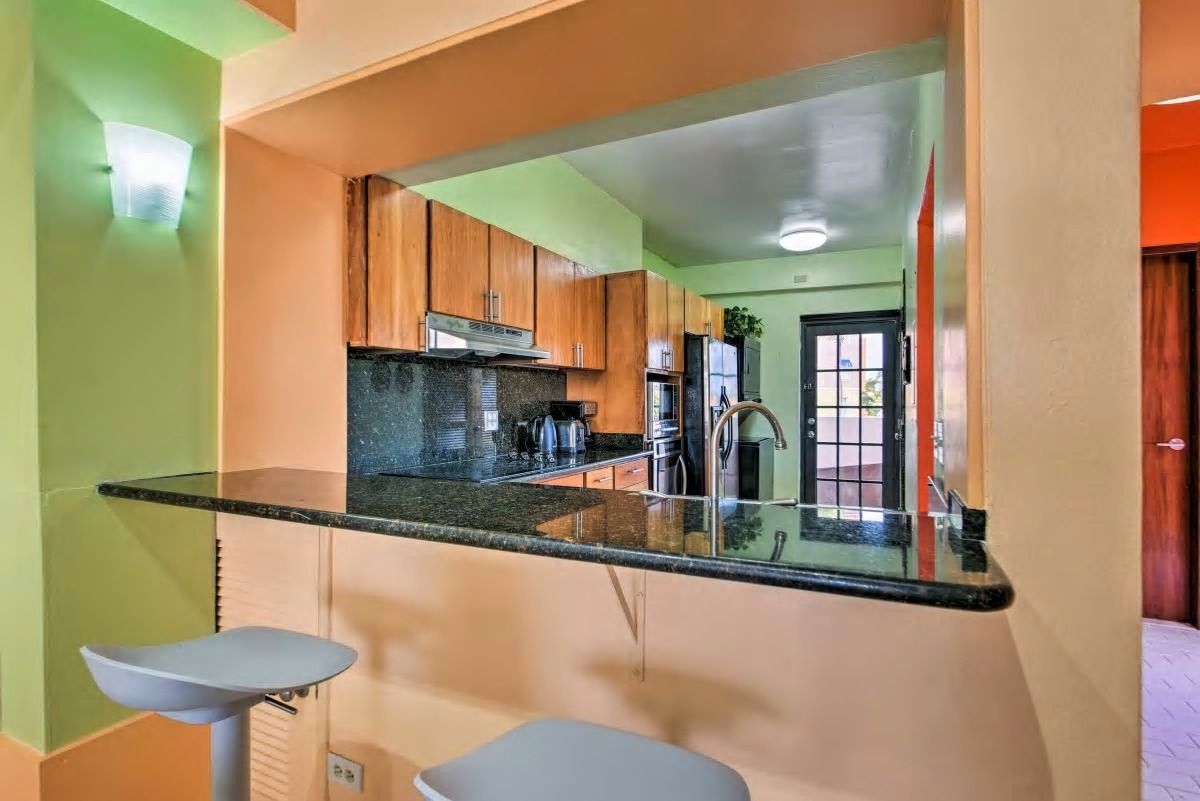 Kitchen
6 / 14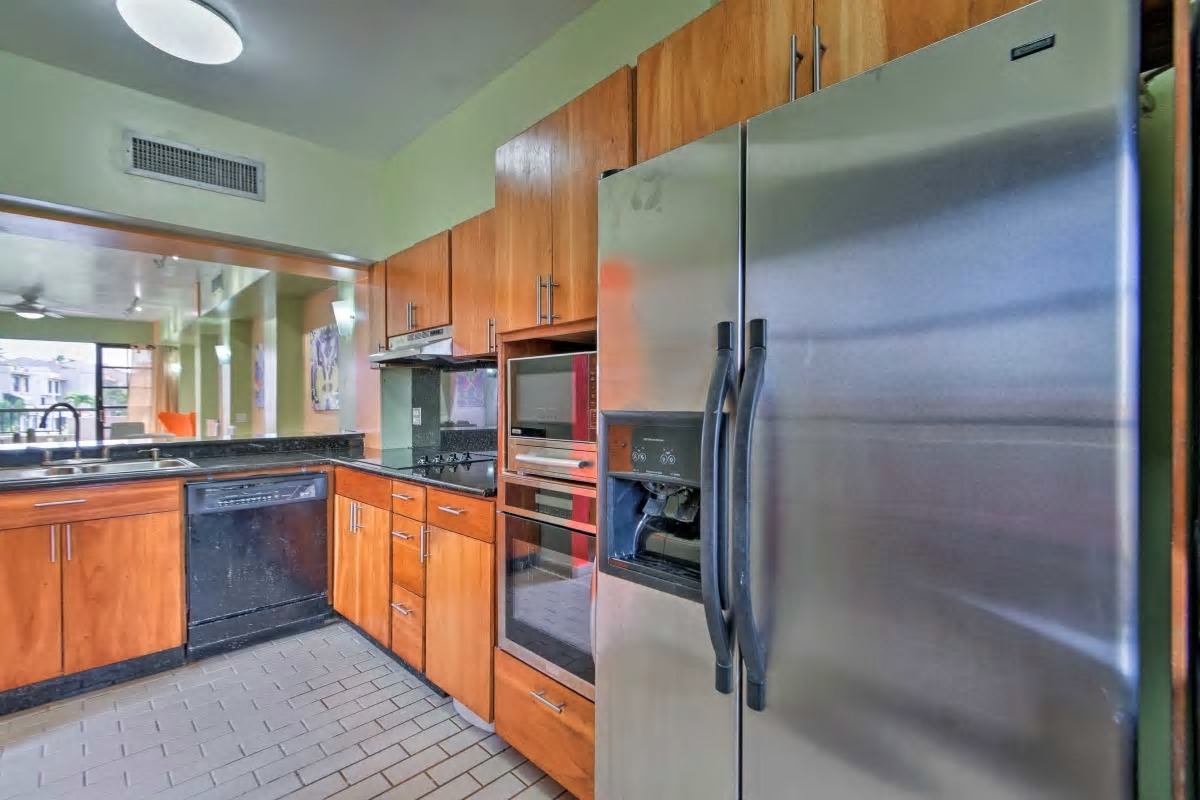 Kitchen
7 / 14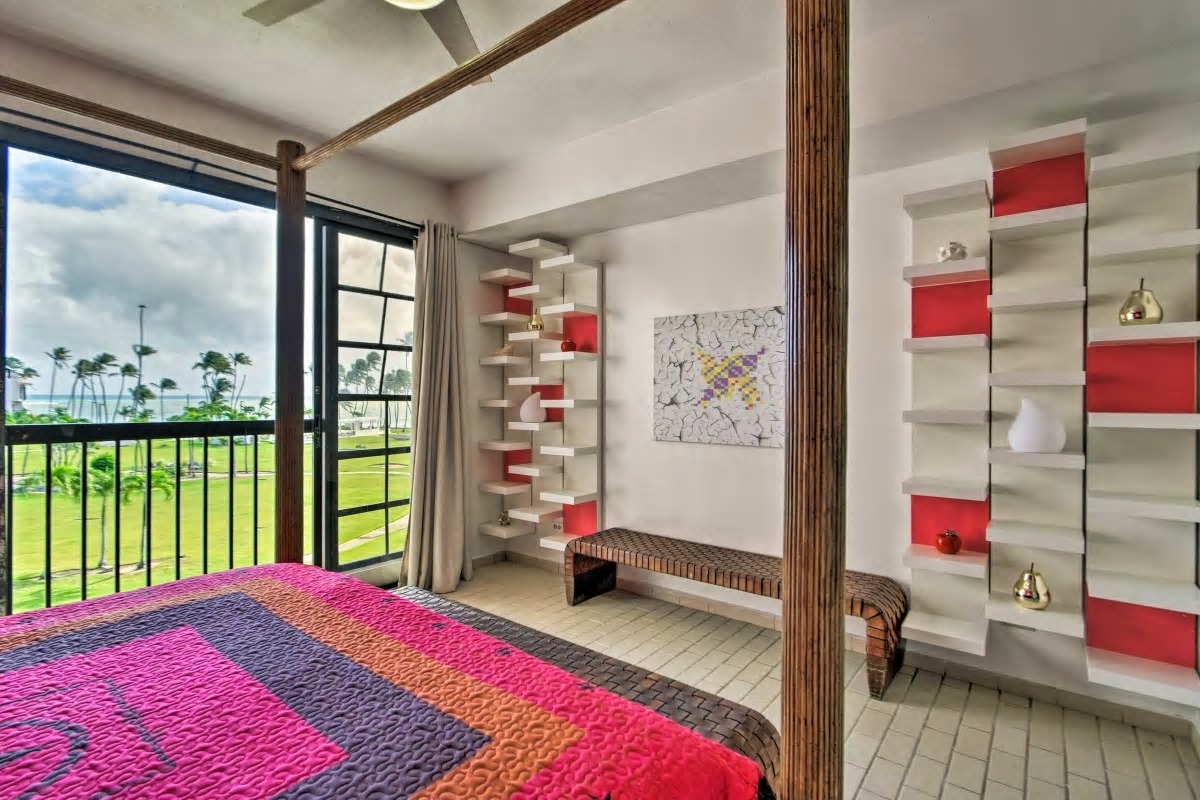 Master Bedroom
8 / 14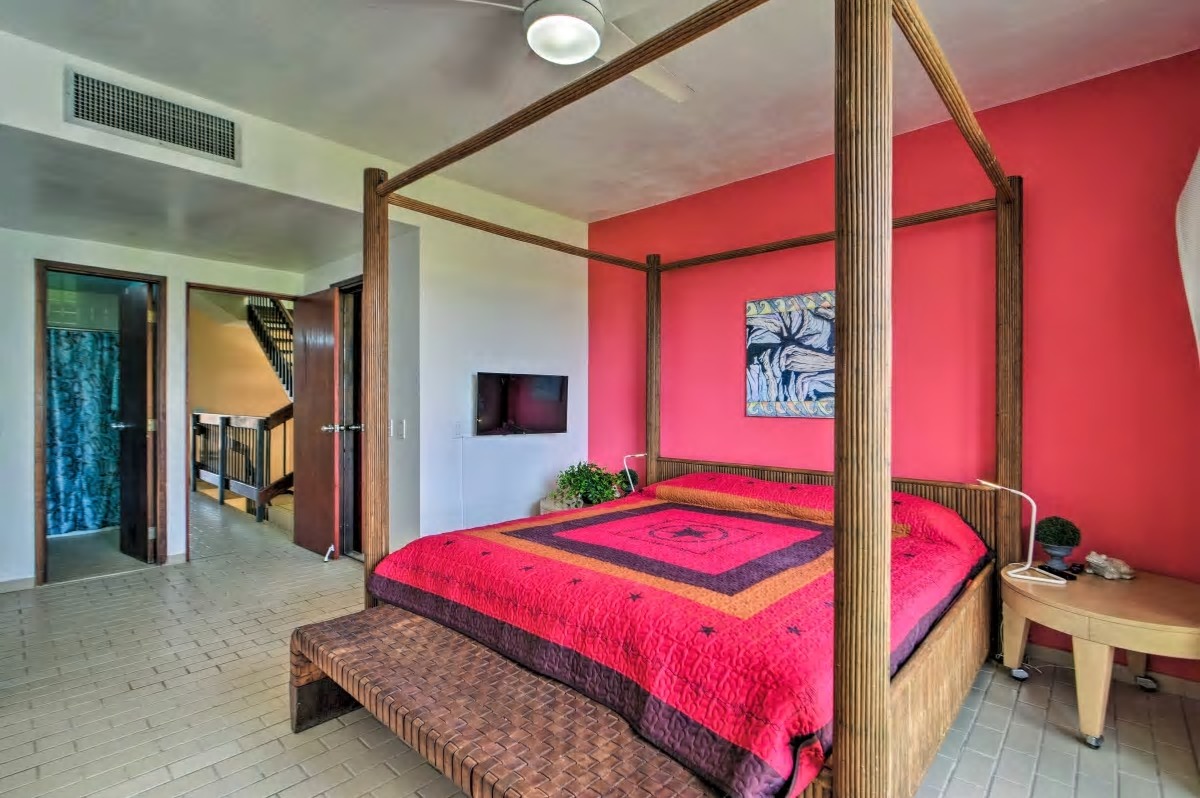 Master Bedroom
9 / 14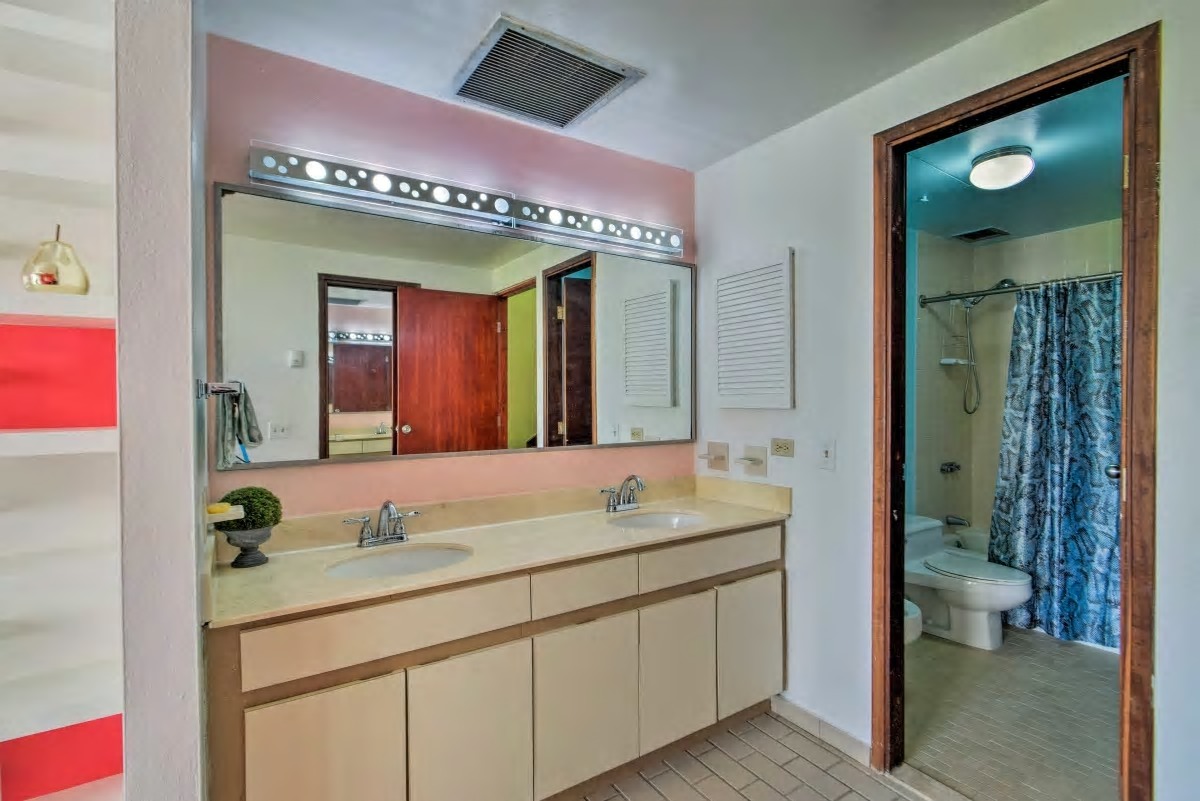 Master Bathroom
10 / 14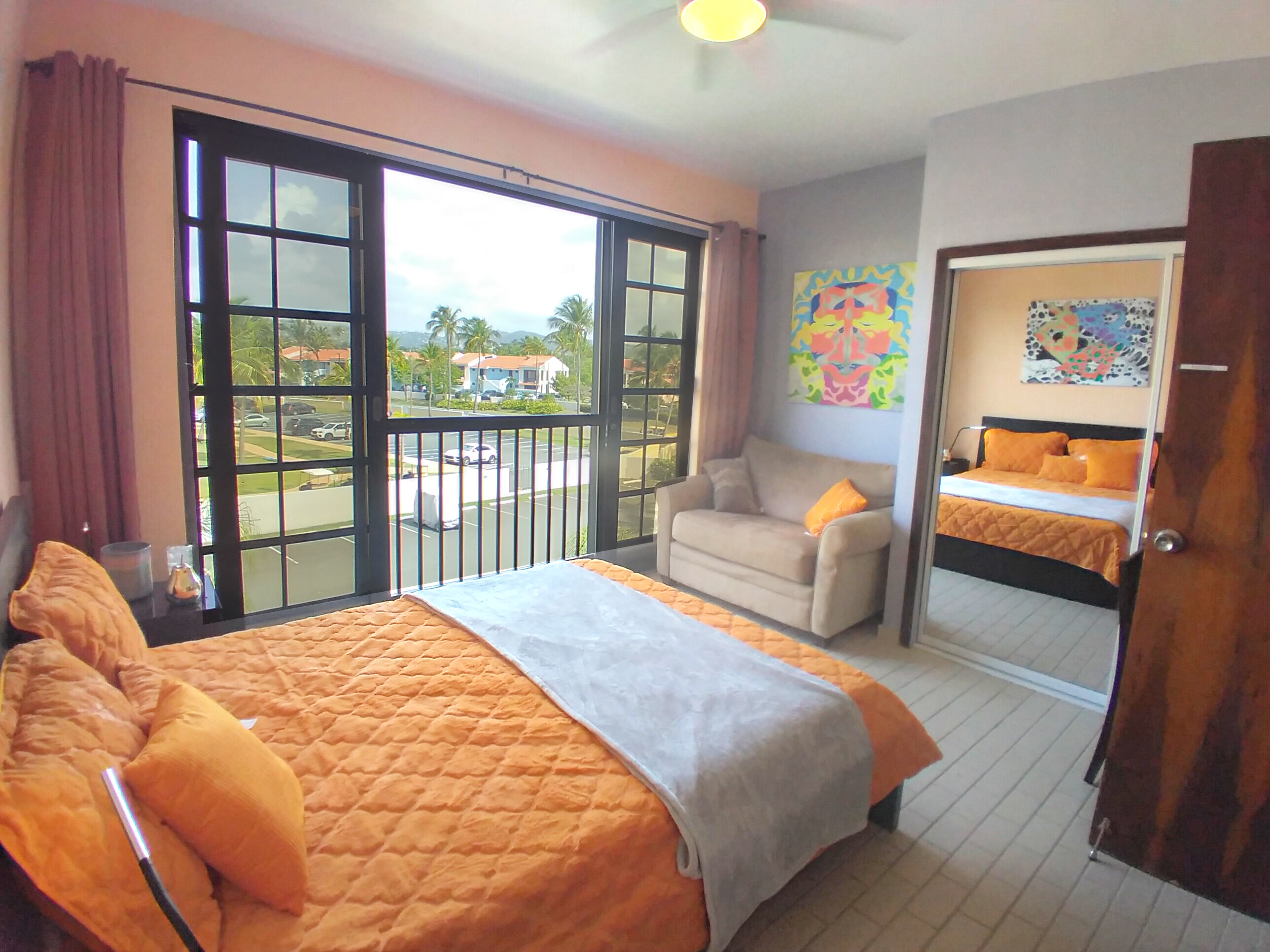 Guest Bedroom
11 / 14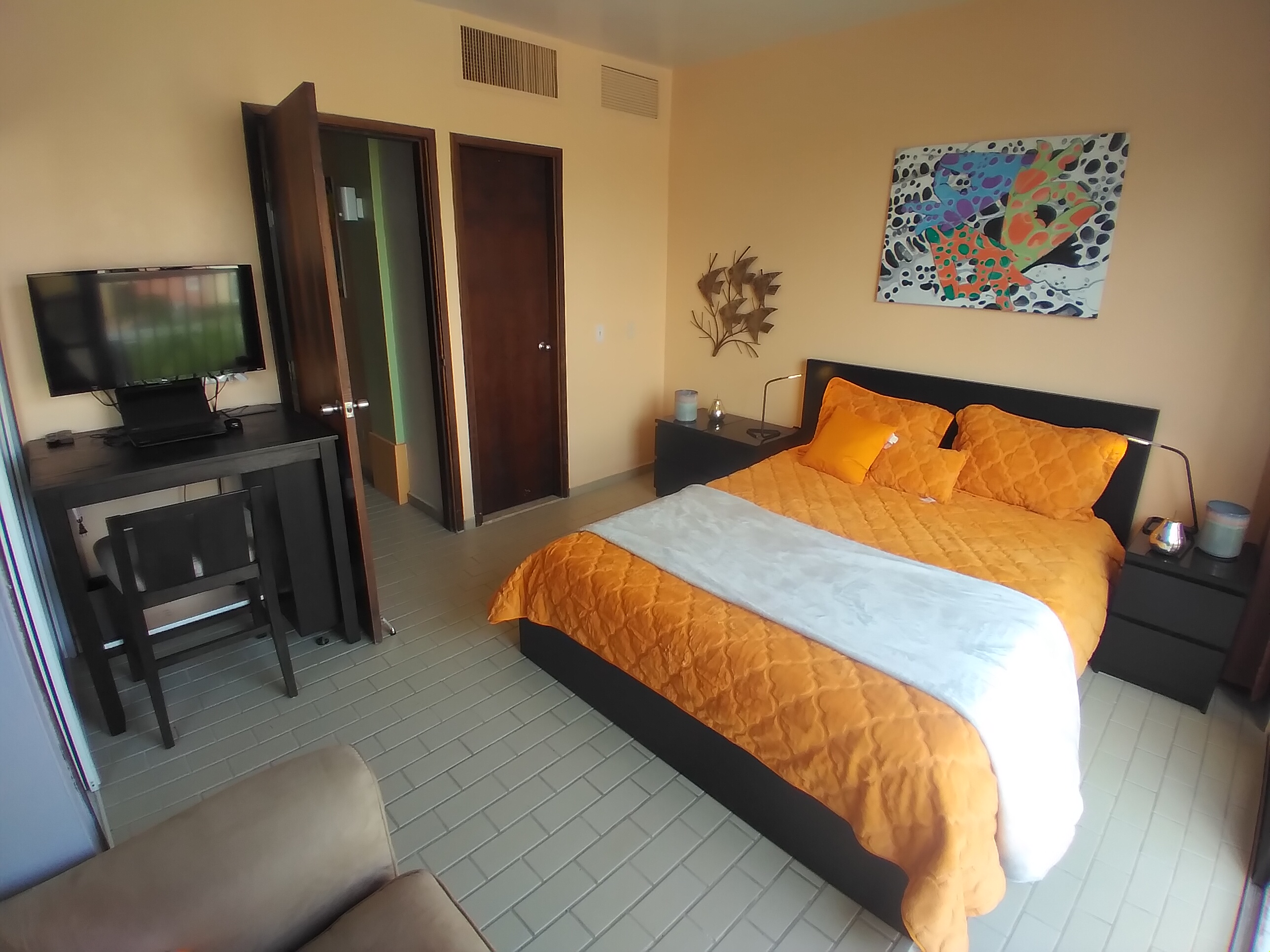 Guest Bedroom
12 / 14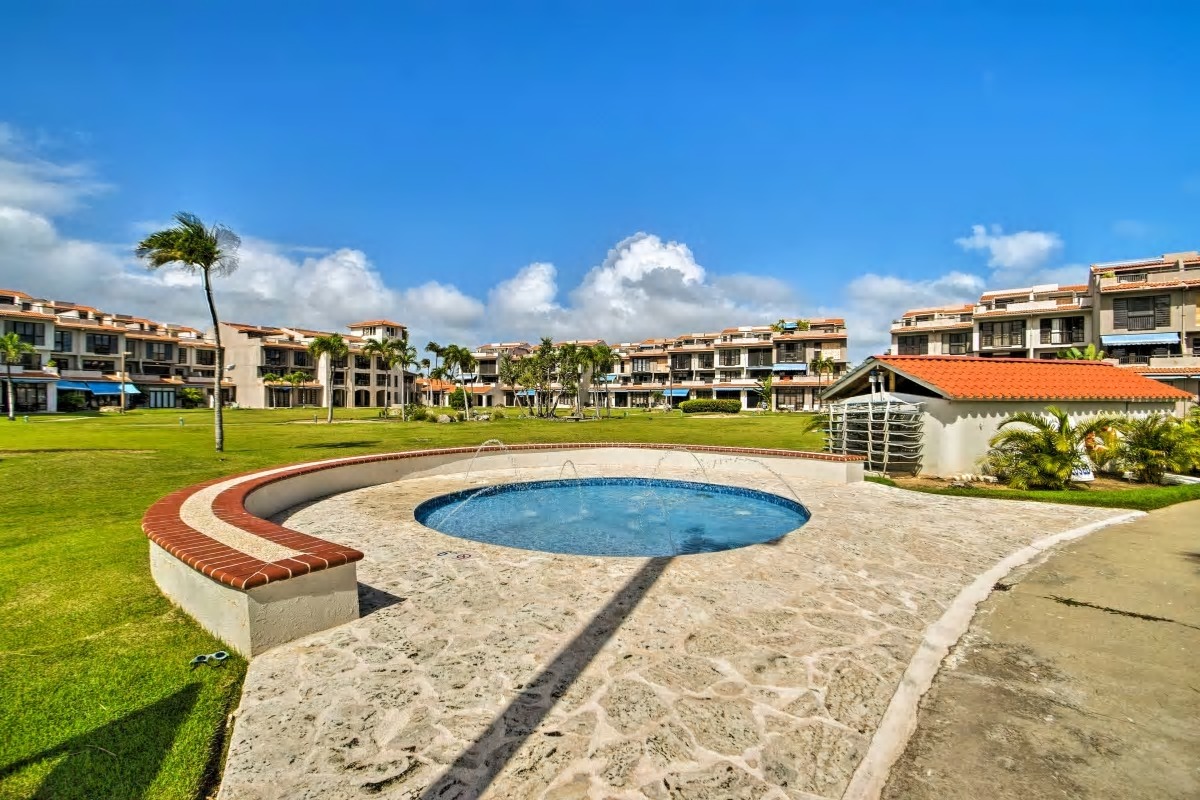 Pool
13 / 14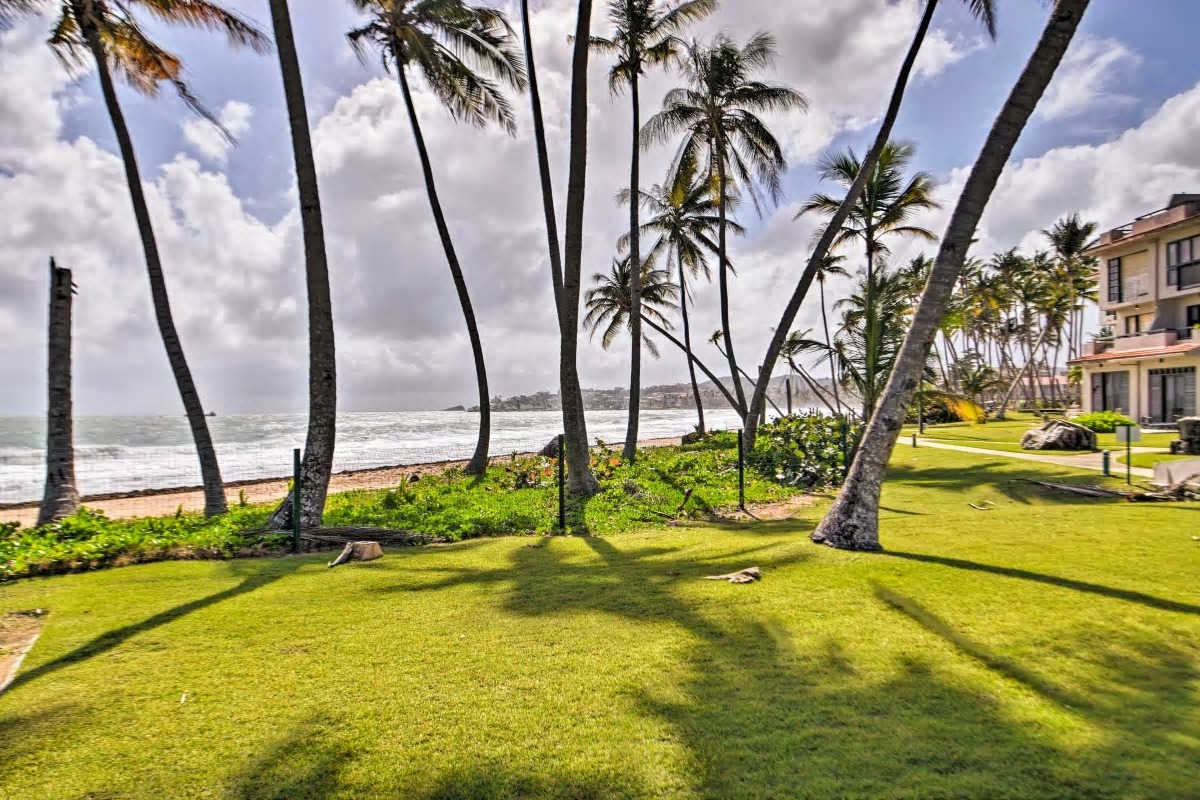 Beachfront
14 / 14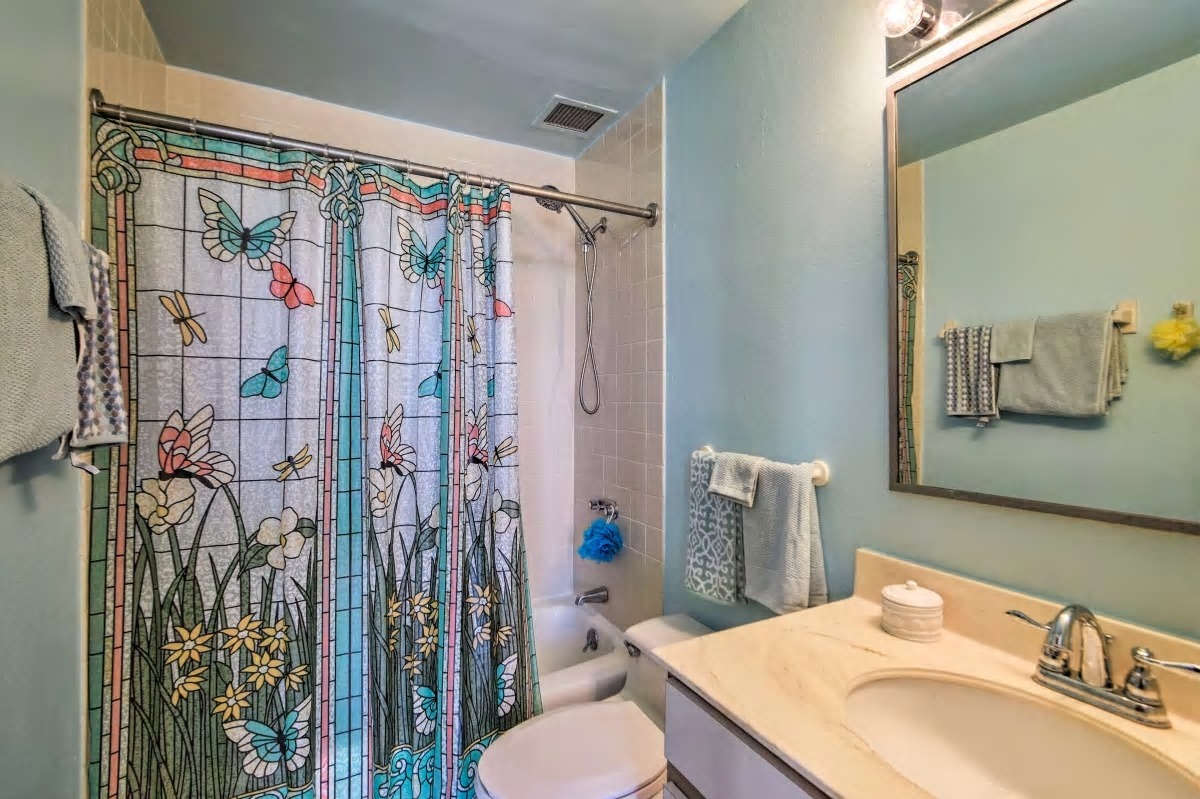 Guest Bathroom
❮
❯
Property Specifics
Overview: 2 bedroom plus loft 2.5 bathroom condomnium located on the beach in Palmas del Mar. The complex, Crescent Cove, is a crescent (or horseshoe) shape with the open portion of the crescent/horseshoe open to the beach. The Unit occupies 3 levels of the building, the 2nd, 3rd and 4th. The top level is the highest level for the structure so there is a roof top terrace on the top floor of the Unit.
Number of Bedrooms: 2 bedrooms plus loft
Number of Bathrooms: 2.5
Total Construction Area: 2051.47 square feet
Total Indoor Square Footage: 1629.63 square feet
Total Terrace Area: 421.84 square feet
Property Latitude,Longitude: 18.089575,-65.795018
Property pin: For property pin, click here
Electric Service: Puerto Rico Power Authority
Water Service: Palmas Water Authority
Sewage Service: Palmas Water Authority
Laundry Facilities: Utility closet with Washer/Dryer
Palmas del Mar Home Owners Association Fees: $74.50/month, HOA fees for the association for the entire 3000 acres of Palmas del Mar
Crescent Cove Home Owners Association Fees: $411.34/month
CRIM (Property Taxes): Approximately $1215/year
Furnishings: Not Included
Asking Price: $570,000, Sellers will consider Owner Financed offers
For more information regarding Crescent Cove Unit 42 feel free to click on "Contact Us" below